Air America Air Conditioning, Plumbing & Electrical Provides Premier Air Conditioning Services in Coral Springs, FL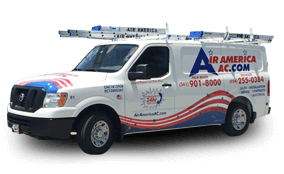 Coral Springs, FL – Air America Air Conditioning, Plumbing & Electrical has a professional team of highly skilled and factory trained technicians dedicated to performing all air conditioning installation, maintenance and service. The company is fully licensed and insured and is a member of the Better Business Bureau, local Chamber of Commerce and FPL participant. This company has an excellent track record in the past, with multiple customer testimonials and recommendations on major social media platforms. Known for its highly reliable, responsive and friendly customer service, Air America has managed to offer a strong work ethic that has contributed to its solid reputation in the industry.
Air America Air Conditioning, Plumbing & Electrical has been providing quality home comfort solutions since 2003. The company has achieved this by providing the most reliable and trusted air conditioning installations and services in the industry, making it one of the most sought after Coral spring repair specialists in the region. "We pay attention to every detail, from quick and professional installation and repairs to wearing protective boots when we're at your home; Air America is the company you can trust in your home. You will be happy to recommend us to your friends and family. Our pride shows in every service call we make. Whether you need an air conditioner serviced, an air conditioner repaired, or an air conditioner installed, we'll make sure you stay cool in the Florida heat!" the company's officials said on their website.
Air America Air Conditioning, Plumbing & Electrical has become a top choice for providing comprehensive air conditioning services to homes and businesses in Coral Springs and beyond. Coral Springs based technicians specialize in all aspects of air conditioning including installation, repair, replacement and emergency air conditioning service. In addition to installing and repairing air conditioners, these technicians can help their customers find the perfect air conditioner that fits their current systems, fits their usage patterns, and operates efficiently. As an added service, the company also offers maintenance and tuning AC services to ensure the customer's system is performing optimally.
In addition to air conditioning services in Coral Springs, the company also offers expedited repair services for residential and commercial electrical systems with a 24-hour emergency service. Their electrical services include electrical panel modifications and upgrades, circuit breaker wiring, security lighting, electrical estimates and backup generators. This is in addition to electrical troubleshooting services, code violation repairs, ground fault interrupting (GFI) circuits and arc fault circuits.
In addition, the company also supplies a range of quality heating and cooling products from trusted manufacturers in the market. These include split air conditioning and heating systems, indoor air quality systems, UV climate decon and air conditioning and heating filters.
Air America Air Conditioning, Plumbing & Electrical is located at 12550 NW 39th St, Coral Springs, FL, 33065, USA. For general inquiries about Coral Springs air conditioning installation or emergency services, call the company at (954) 973-6599. Visit their website for more information on their services, promotions and available financing options.
media contact

Name of the company
Air America air conditioning, plumbing and electrical
contact name
Air America AC
phone
(954) 973-6599
address
12550 NW 39 St
city
coral springs
Federal State
FL
postal code
33065
country
United States
website
https://airamericaac.com/