Released one day ago
Submitted by Whirlpool Corporation
After renting a house for several years, Jasmine was ready to move into a home of her own. "Because I have six children, my credit rating wasn't great. My house had mold issues, it was in a bad neighborhood and it's had multiple break-ins," Jasmine said. She decided she wanted something better. "I was looking for something with more stability to grow on."
Jasmine works at Whirlpool Corp., where she has been a full-time employee since 2012. Jasmine was introduced to Habitat by her cousin, who became a homeowner through the program. Seeing the beauty of her cousin's house and hearing other stories of successful homeowners helped Jasmine apply.
Jasmine was born and raised in Benton Harbor, Michigan, where she still lives with her husband Jimmie and their six children: Makaihla (16), Maishaun (15), Marrieon (12), Maleyiah (11), Makyi (8) . , and king (5). "Home" now has a new meaning for the family of eight. "It has more space, a big garden to play in – it means a lot to them."
Not only is Jasmine an employee of Whirlpool Corp., her home is also being built as part of Habitat for Humanity's BuildBetter with Whirlpool initiative, an extension of Habitat's existing BuildBetter initiative, which will help build more than 250 climate-resilient and energy-efficient homes hundreds of families in need of affordable housing over the next three years.
The expanded initiative is at the heart of Whirlpool Corporation's global corporate social responsibility approach called House + Home, which contributes to comfortable and nourishing places to live and supports resilient, thriving and sustainable communities. House + Home becomes Whirlpool Corp. Helping Habitat for Humanity build homes that are designed to better withstand gale force winds, natural disasters, and other intensifying severe weather events.
Jasmine's new five-bedroom home features water-efficient plumbing fixtures and code-compliant insulation, as well as an energy-efficient refrigerator and stove powered by Whirlpool Corp. donated to every home built by Habitat in North America. The home has also passed the Home Energy Rating System (HERS), which calculates and measures a home's energy efficiency.
"It's going to be something I've invested in. It will mean something to me instead of renting month to month," Jasmine said. She plans to use the skills she's learned through house projects as part of helping other new Habitat homeowners build their homes, like sanding and painting to help maintain their new home.
Check out the original content here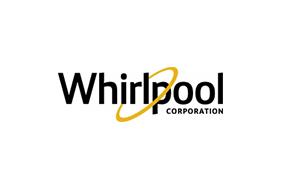 Whirlpool Corporation
Whirlpool Corporation
About Whirlpool Corporation:
Whirlpool Corporation (NYSE: WHR) is committed to being the premier global kitchen and laundry company and continually striving to improve life at home. In an increasingly digital world, the company drives purposeful innovation to meet evolving consumer needs through its iconic portfolio of brands including Whirlpool, KitchenAid, Maytag, Consul, Brastemp, Amana, Bauknecht, JennAir, Indesit and Yummly. In 2021, the company reported annual sales of approximately $22 billion, 69,000 employees and 54 manufacturing and technology research centers. For more information about the company, visit WhirlpoolCorp.com.
More from Whirlpool Corporation