Gallegos Plumbing, Ventura California, Announces Amazing Growth in Service Calls and Service Equipment for 2019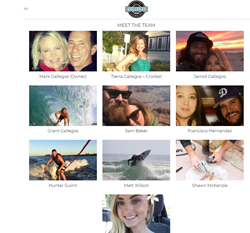 We added more services, more employees, more trucks and more equipment in 2019 to better serve our customers. Jarrod Gallegos, President of Gallegos Plumbing
VENTURA, California. (PRWEB)
November 27, 2019
"We continually invest in the latest plumbing equipment on the market to expand the services we can offer our customers and get jobs done efficiently," says Jarrod Gallegos, President of Gallegos Plumbing. "Our goal is to continue to grow our services, our staff, our fleet and our service areas, our valued customer base. Our current customer base is primarily in the cities of Ventura and Ojai, but is slowly but surely adding new lifetime customers from Port Hueneme to Thousand Oaks and all the way up to Santa Barbara," added Jarrod Gallegos.
The rapid growth also affects the staff of the installation company Ventura. Gallegos Plumbing has hired many new experienced plumbers and is looking for more every month. "We are looking for the right technicians who not only match our technical skills, but also in the areas of courtesy and communication, so that our customers always enjoy working with Gallegos Plumbing," explains President Jarrod Gallegos.
The newer, less invasive, trenchless sewer line replacement devices are very specialized and expensive to purchase. Gallegos aims to offer these new services to smaller installers who may not necessarily be able to afford the equipment or who do not offer this service very often.
"One of the things I've been most excited about is the trenchless sewer repair/replacement offering for contractors that we've recently added to our business. We make it affordable yet profitable for other installers or companies to undertake the most cost effective, least invasive methods of replacing sewers with trenchless pipe bursting and CIPP (cured-in-place pipe)," says Jarrod Gallegos.
The main services of Gallegos for private and business customers:

About Gallegos Plumbing
For over two decades, Gallegos Plumbing has provided expert plumbing services to both residential and commercial customers. Gallegos Plumbing has built a reputation for honesty and integrity. You are happy to provide a "second opinion" on any work you have been told you may need to do.
Gallegos is located at 1387 Callens Road, Ventura, CA but serves areas from Santa Barbara, Ojai, Ventura down to the ocean, Oxnard, Camarillo, Thousand Oaks, Agoura Hills and Calabasas.

Visit GallegosPlumbing.com to learn more or call them at 805-750-1830 to schedule a service appointment today.
Happy Holidays to everyone from the Gallegos Plumbing Team! We wish everyone a happy and productive 2020!
Share the article on social media or via email: