Richmond's Department of Public Utilities (DPU) maintains a network of severely leaking gas pipes that permeate neighborhoods throughout the city. Some pipes are 100 years old.
DPU likewise manages utility bills. Last year, inaccurate meter-reading estimates resulted in thousands of dollars in improper gas and water bills and violated DPU's own policies. Repeated rate hikes have left some Richmonders struggling to pay their bills.
People are also reading…
Kevin Cianfarini
Fortunately, the Richmond City Council has recently become aware of these physical and financial issues, and is about to take a bold step toward fixing them.
This month, council members are expected to vote to establish a Public Utilities Commission (PUC) — a specialized advisory body tasked with guiding and overseeing our public utilities. Currently, nine of the 10 largest American municipal gas utilities report to such commissions. Only Richmond, eighth-largest in the U.S., operates without specialized oversight.
Without a commission, guidance is forfeited to an already busy City Council. While council members might be well-educated in city management, their gap in utility expertise suggests they would welcome the shared responsibility offered by the PUC.
If instituted, a commission should ask the following questions:
What is DPU doing about the city's existing, unaddressed gas leaks?
Documents obtained from DPU show there are more than 900 known leaks across metro Richmond. Beyond Methane RVA, a local volunteer organization, has located 203 leaks within the city. Many were unknown to DPU, and 25 are severe enough to ignite.
DPU's documents show little prioritization of leaks by severity and an average eight-month wait before repair. Beyond Methane RVA was told that the leaks were "assessed and no hazard was found" by DPU leadership — despite the potential for a fire or explosion.
Recent events show leaking gas infrastructure is dangerous: a manhole explosion in Massachusetts; a gas line explosion in Virginia; the explosion of NFL player Caleb Farley's home in North Carolina; and home explosions in Pittsburgh and Yeadon, Pennsylvania. Richmond's similar near-catastrophe last May shut down Broad Street and evacuated an apartment building.
A PUC should investigate the backlog of leaks as well as the competing priorities that might contribute to delayed repairs.
How much is it going to cost to repair the gas system, and what is that going to do to my gas bill?
Across the nation, gas utilities are required to replace pipes made of easily corroded materials by the year 2033 per federal regulation. Documents obtained from DPU report 192 miles of these pipes awaiting replacement.
Replacing gas distribution pipes in cities is extraordinarily expensive. In Philadelphia, according to a PUC filing, the cost of replacing gas pipes is roughly $2.1 million per mile, and a recent report estimates that maintaining its gas system will saddle customers with $8 billion in debt. Maryland's government notes a cost between $2.2 million and $2.6 million per mile of replaced pipe and a total customer debt burden of $34 billion. It is currently unclear how much it will cost to replace gas pipes in Richmond, mainly due to a lack of transparency, but the cost per mile is presumably similar.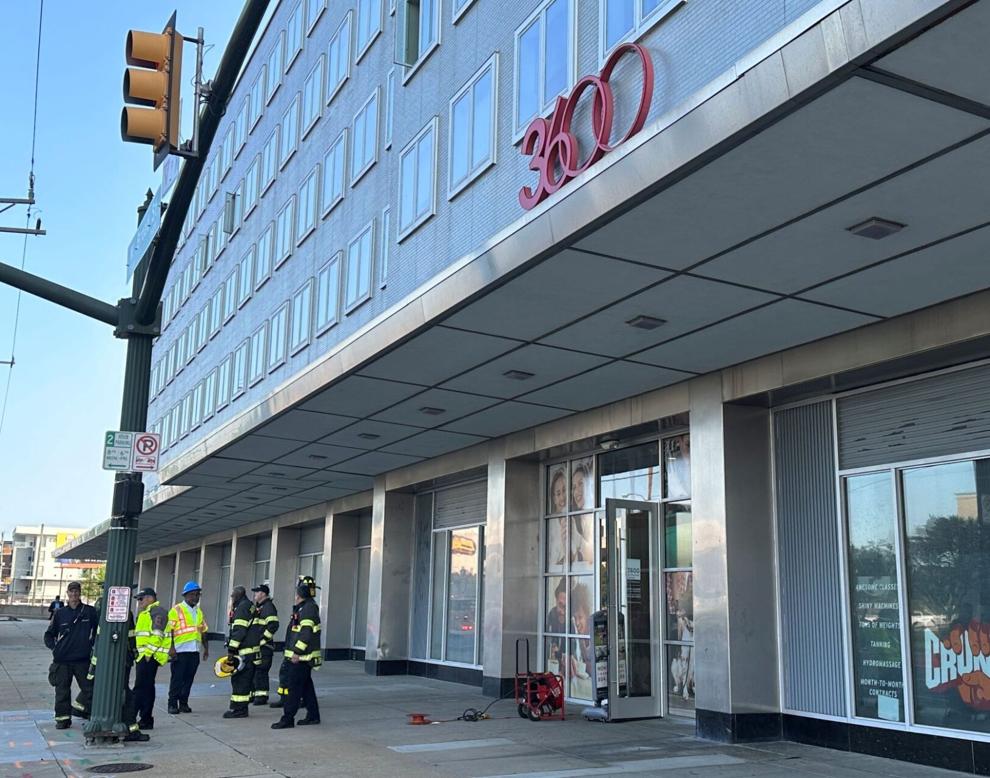 Officials from the Richmond Fire Department and the Department of Public Utilities confer outside of 3600 W. Broad St. in May. The building was briefly evacuated after reports of a leaking gas main, which also temporarily shut down traffic on West Broad Street and Interstate 195.
Sean McGoey
If DPU replaces the 192 miles of pipe as planned, customers' bills would balloon. Since gas rates are derived by the cost of infrastructure investment, and replacing pipes requires expensive new investment yet adds no new paying customers, rates must rise. It seems clear that DPU is entering a utility death spiral that leaves Richmonders footing the bill.
Finally, it's unlikely that replacing those pipes would mitigate leaking gas infrastructure. A recent study estimates that modern plastic pipes leak nearly as much as other leak-prone materials.
Richmond's West End demonstrates this well. Although those suburbs have the "latest, greatest technology," according to DPU leadership, Beyond Methane RVA's leak mapping places 388 of the 900 leaks in the West End alone.
A PUC should evaluate the financial impact of pipe replacement to protect customers from ever-increasing rates and study Richmond's transition away from gas in accordance with the city's Climate Emergency Resolution.
Do residential and commercial gas customers subsidize mega corporations?
Richmond's 376 industrial customers appear to be subsidized by residents and small businesses. Contracts between industrial customers and DPU are not available publicly, again due to a lack of transparency, but data reported by DPU to the federal government provides some insights. Since 1997, DPU has generally served industrial customers at a loss.
DPU seems to have sold gas to industrial customers for an $11 million deficit in 2003, a $4.6 million deficit in 2020, and a $1.7 million deficit in 2021. Cumulatively, DPU seemingly accrued a $29.5 million deficit and performed worst among its peers.
This industrial revenue deficit has consequences. If DPU is selling gas at a loss, then industrial customers likely aren't paying their fair share of the infrastructure costs dictating our rates. Despite DPU leadership claiming that "there shall be no subsidization of one rate over another,'' it appears that large corporations may be offloading their costs onto residents.
Sonoco and DuPont, both industrial customers per DPU documents, claimed a $1.1 billion profit and approved a $1 billion share buyback in 2021. Meanwhile, residents are struggling to repay $60 million in unpaid bills, and thousands of customers require repayment plans to remain afloat.
The proposed commission would be well-positioned to investigate DPU's contracts to ensure equity between different customers.
Overall, it's clear that DPU's problems reflect a lack of accountability and transparency. A PUC would be a win for residents, small businesses and good government. This commission alone will not solve every problem, but it is a necessary first step that aligns us with best practices.
From the Archives: Richmond tunnels
Tunnels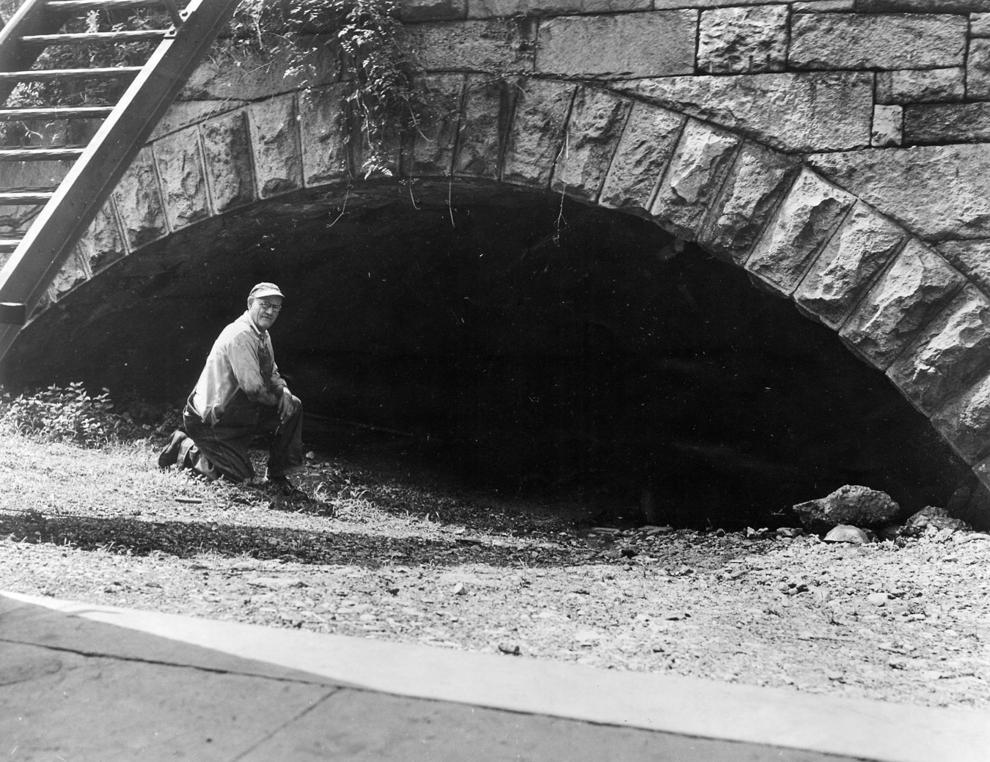 07-01-1938 (cutline): Richmond's 'Holland Tube'–Shown above is the southern opening of the tunnel beneath the James River and Kanawhat Canal, built originally to carry water from the old pump house to the city reservoir but later used as a passageway by Richmonders of a few decades ago. J. L. Munson, engineer at the electric power plant which now stands on the site of the pump-house, is shown near the mouth of the tube.


Times-Dispatch


Tunnels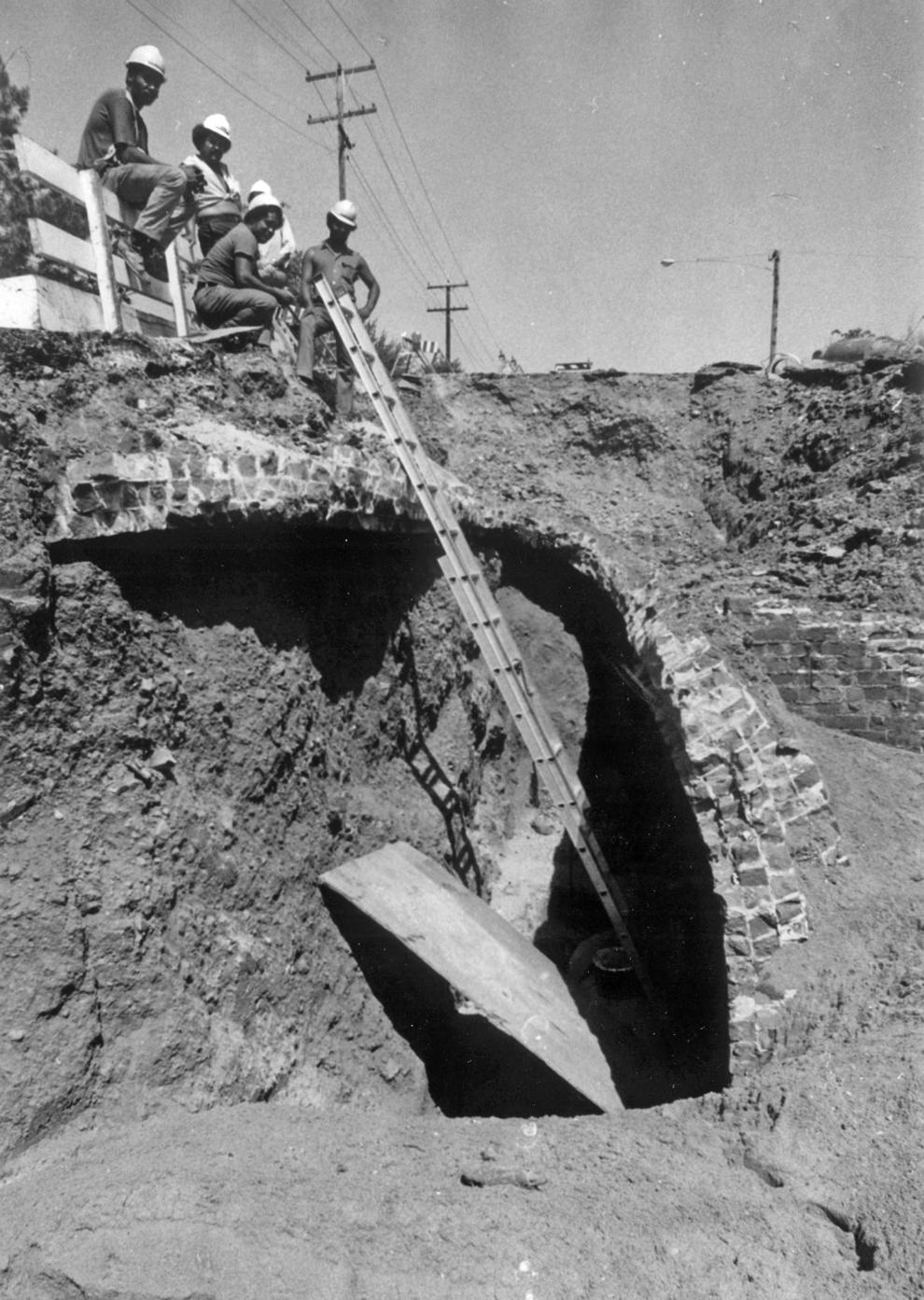 06-12-1974 (cutline): Workmen view partly cleared tunnel entrance on Gamble's Hill. Tunnel runs for some three blocks east to west under Byrd Street.


Bob Jones, Jr.


Tunnels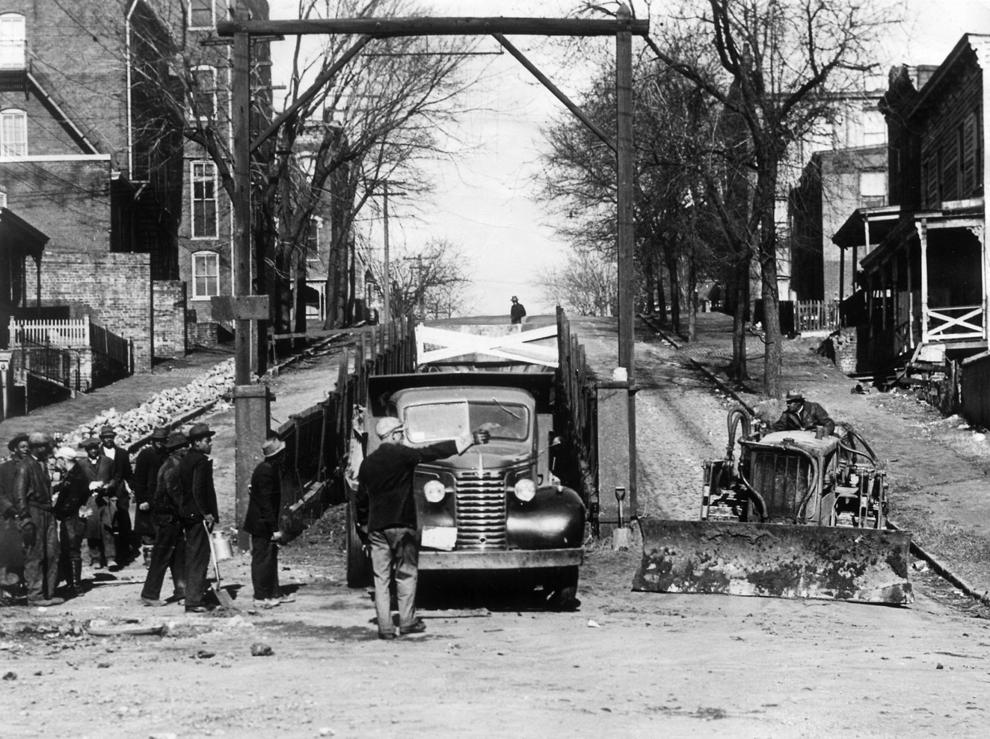 03-06-1941 (cutline): Filling up Byrd Street Tunnel–Workers start filling in the old Byrd Street tunnell, formerly used by the R., F. & P. Railroad. The job will cost $14,299. The Department of Public Works will supply $3,657 and the WPA will furnish $10,642.


Staff photo


Tunnels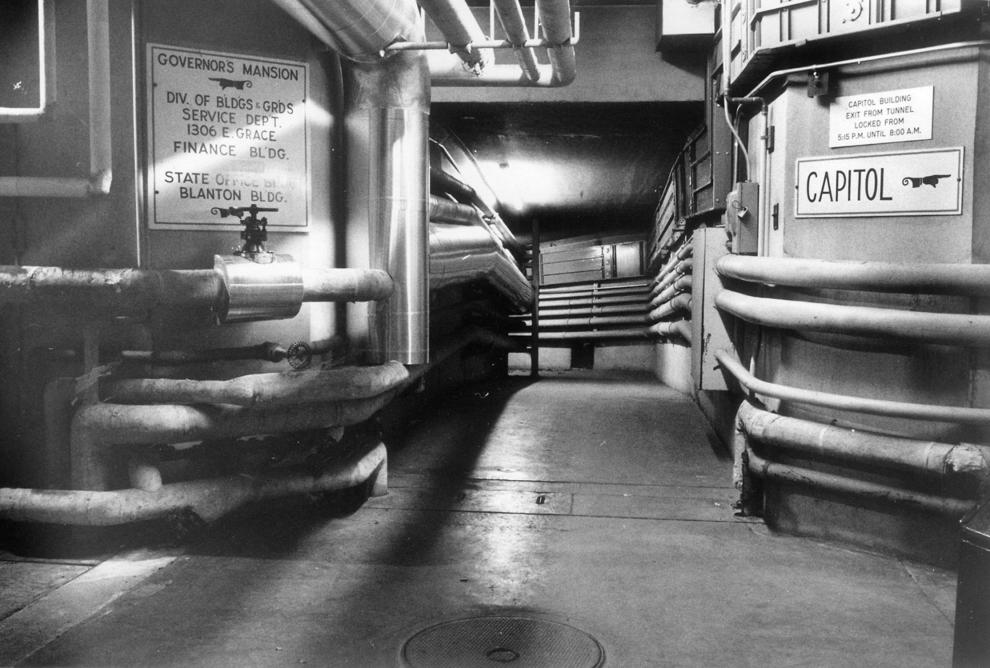 11-11-1977 (cutline): Tunnels, containing steam heating lines, zigzag to government buildings.


Carl Lynn


Tunnels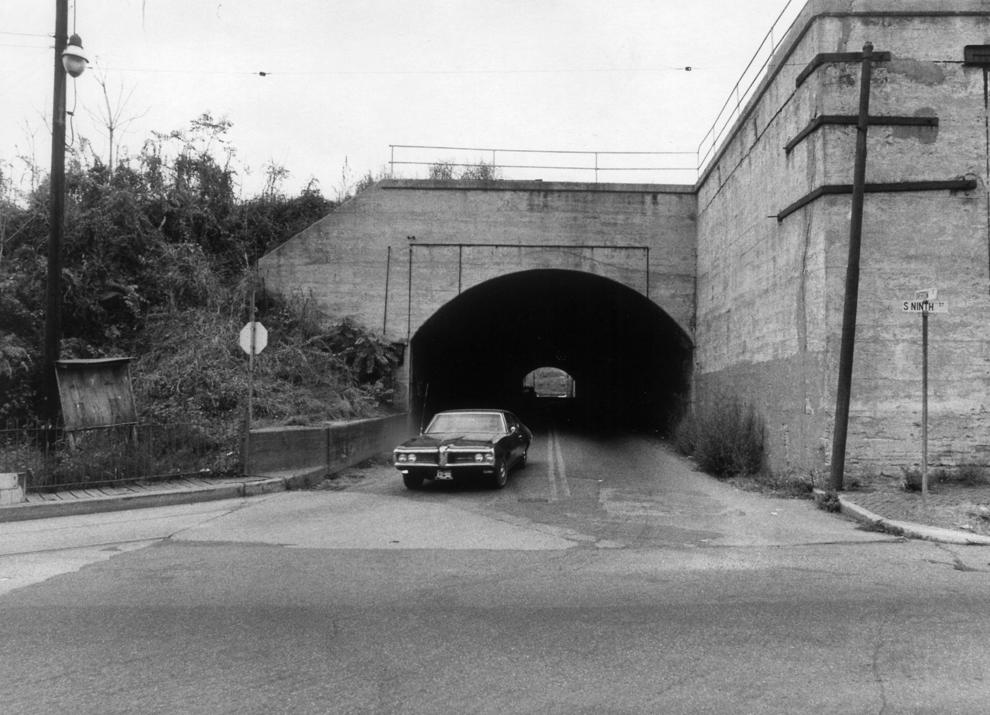 10-29-1970 (cutline): The Overton Street tunnel connecting Seventh and Ninth Streets just north of the Ninth Street Bridge, will be closed permanently after 9 a.m. Monday. City Traffic Engineer W.F. Thomas said the tunnel is being demolished to make way for the north abutment of the new Ninth Street Bridge. The city authorized construction of the tunnel by the former Atlantic Coast Line Railroad, now Seaboard Coast Line Railroad, in February 1917. The tunnel now carries a daily traffic load of nearly 2,700 vehicles.


Sterling A. Clarke


Tunnels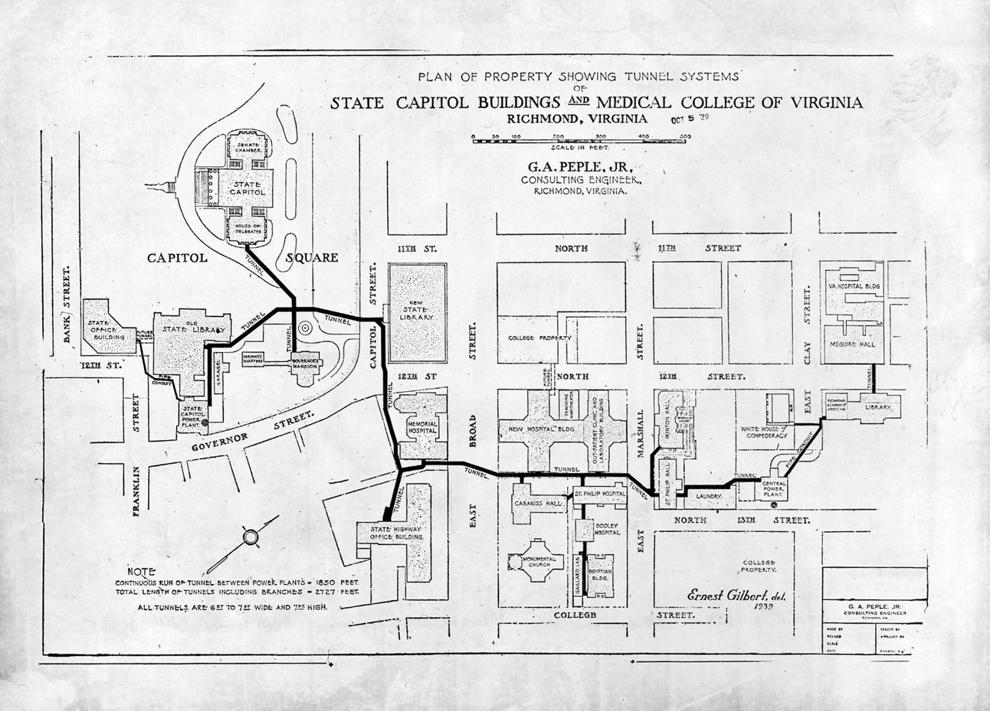 11-13-1977: Plan of Property showing tunnel systems of State Capitol Buildings and Medical College of Virginia.


handout


Tunnels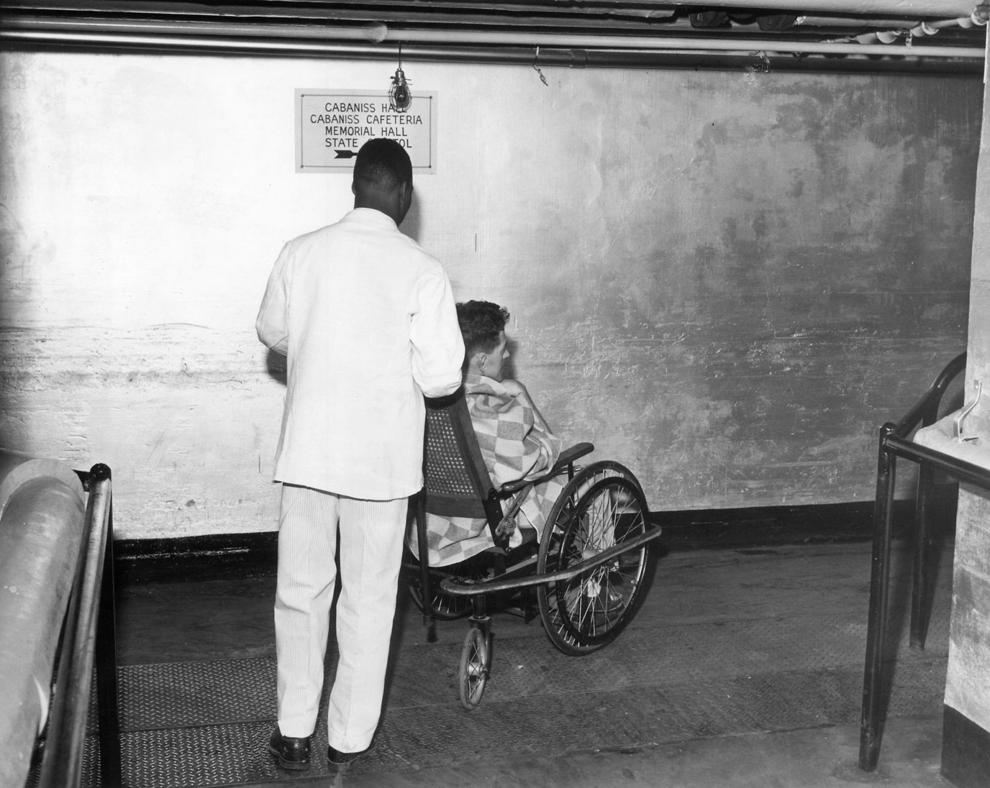 01-25-1953 (cutline): An MCV orderly pushes a wheelchair patient to old Memorial Hospital for physical therapy. This tunnel passes under Broad Street traffic.


Times-Dispatch


Tunnels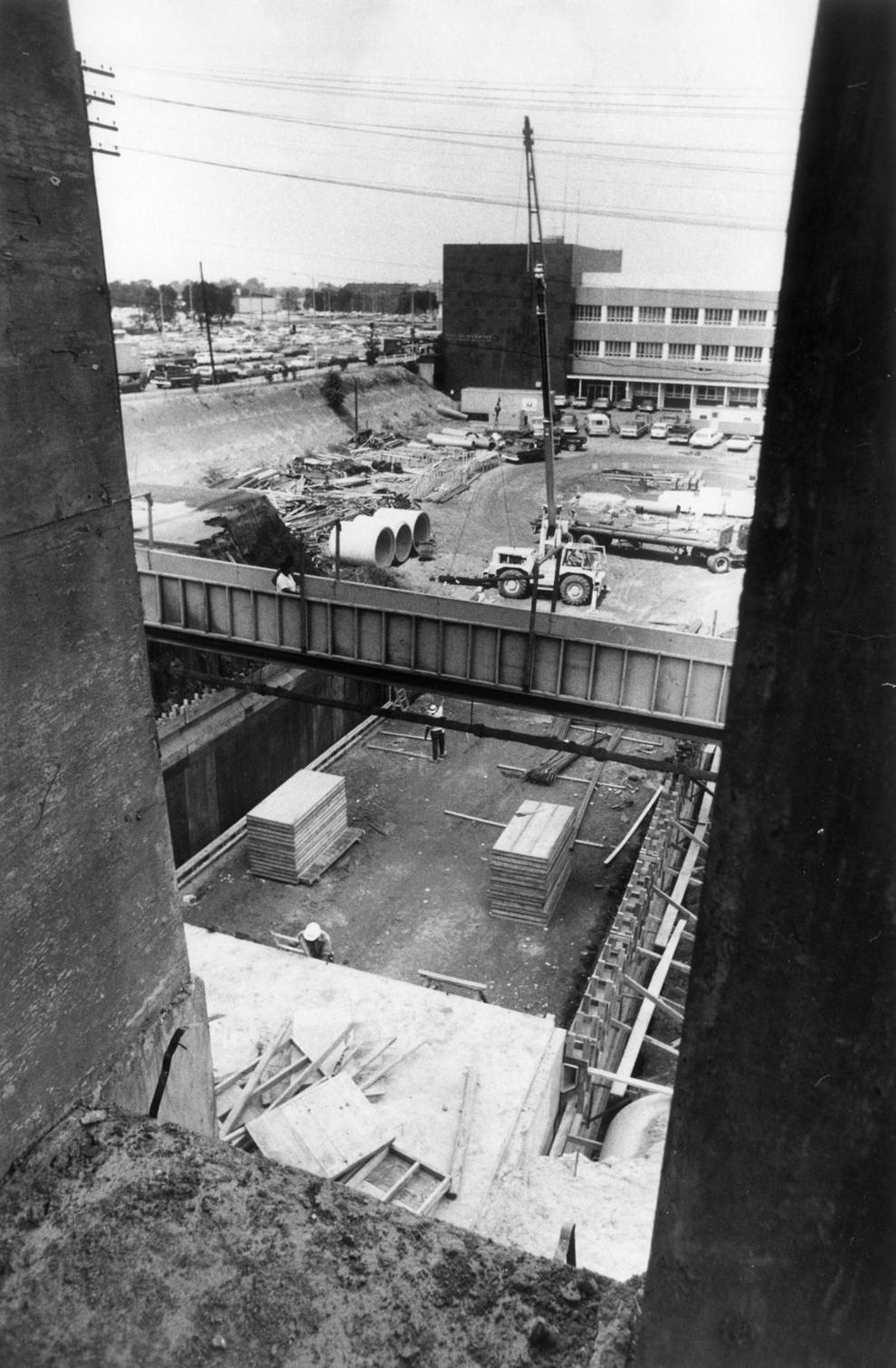 08-12-1970 (cutline): Work continues on the tunnel which will permit persons to pass between the new City Hall and the Health, Safety, Welfare Building without having to cross Marshall Street. This photo, taken from the new City Hall, shows the forms for the walls of the tunnel, expected to cost $91,000 and the walk way about it, where now-closed Marshall Street will be replaced. The automobiles and construction vehicles are parked in the future site of a mall, planned for next fiscal year at cost of $1.1 million. Construction of the tunnel is expected to be completed in about six weeks, and Marshall Street should be reopened before winter.


Bob Brown


Tunnels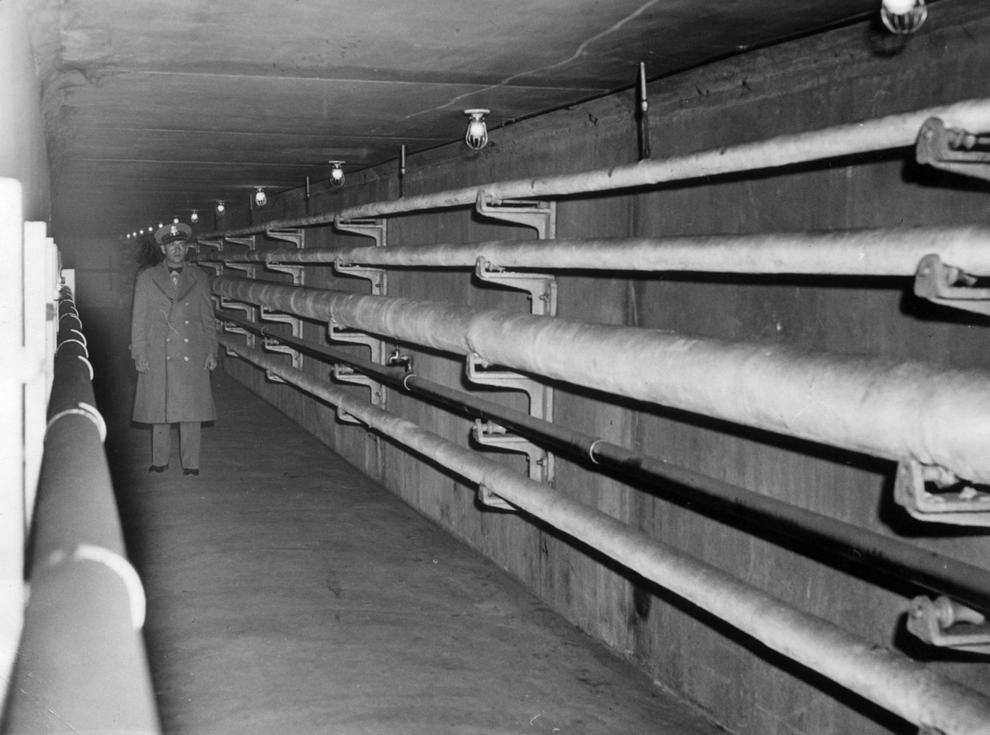 12-10-1941 (cutline): In real emergency, Captiol Square tunnels might be air raid shelters. But city officials hope better shelters will be available if bombers come.


Staff photo


Tunnels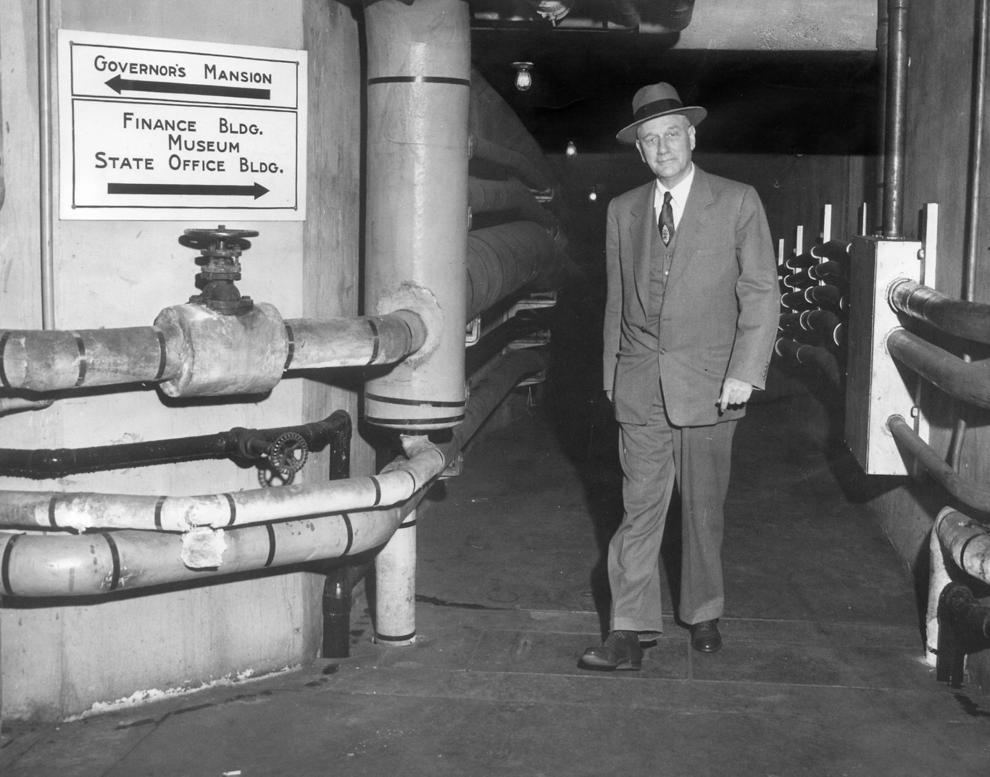 01-25-1953 (cutline): Governor Battle takes subterranean route to Mansion during rain. He used tunnels once in campaign to help Adlai Stevenson dodge crowd.


Times-Dispatch


Tunnels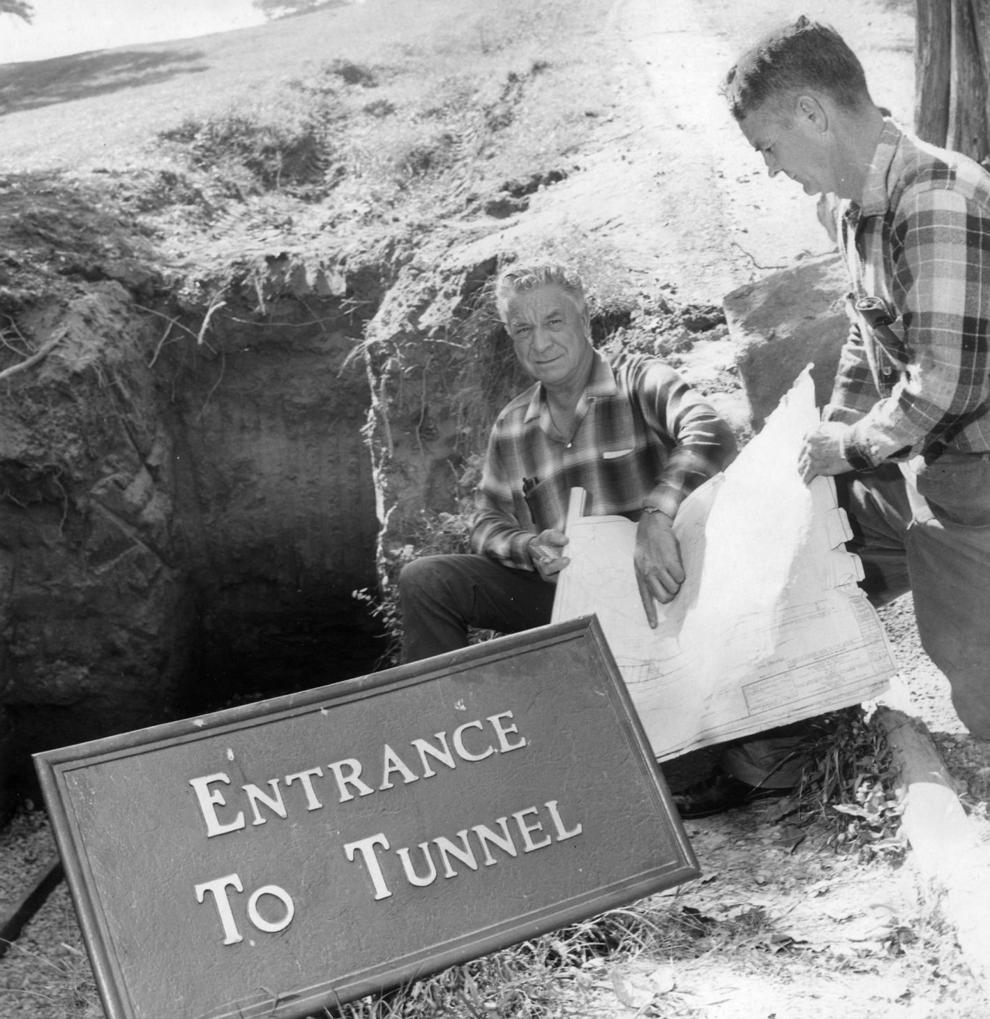 10-16-1966 (cutline): Julian Cornwell (left), Park Supervisor, studies tunnel blueprints. Bob Davis (right) is construction foreman for the project. The tunnel was located in Petersburg and was originally built in 1864 during the Civil War and was being excavated in 1966.


Staff photo


Kevin Cianfarini is an active volunteer with Electrify RVA and a renewable energy software engineer in his day job. He lives in Richmond. Contact him at [email protected].