Province to accelerate adoption of 2020 standards for national building, plumbing, fire and energy codes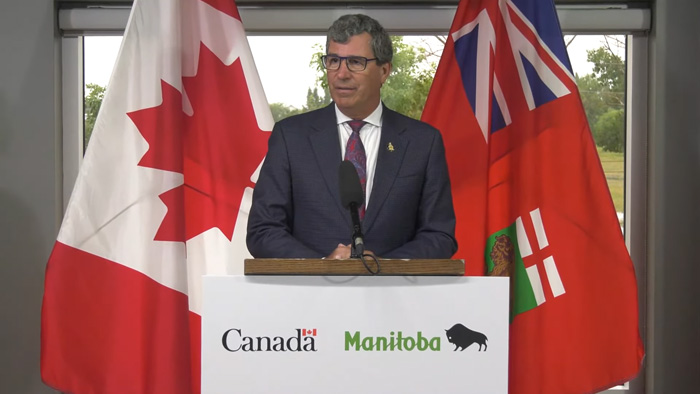 The Manitoba government will adopt the 2020 Editions of the National Model Building, Plumbing, Fire Safety and Energy Codes published by the National Research Council ahead of the statutory requirements and as soon as practicable. The decision was made in response to industry feedback on proposed changes to the regulations.
"Following feedback from industry and other stakeholders, our government has decided to adopt the 2020 national standards, bypassing the 2015 spending to give these professionals ample time to become familiar with the 2020 Codes," said the Minister for Labour, Consumer Protection and Government Services Reg Helwer. "The introduction of the 2020 edition will benefit Manitoba's industry through reduced costs and improved competitiveness, which will help strengthen our province's economy."
This approach will update Manitoba's building and fire codes to the 2020 editions approximately six months ahead of time required by Canada Free Trade Agreement obligations for harmonized and timely adoption of national model codes, Helwer noted. It will also avoid duplicate learning and overhead investments that adopting the 2015 editions would have brought to Manitoba professionals, the minister said.
The Manitoba Building Code, Manitoba Plumbing Code, and Manitoba Fire Code regulations currently adopt the 2010 editions of the national model codes. Regulation of the Manitoba Energy Code for Buildings is currently adopting the 2011 edition of the National Energy Code for Buildings.
A collaboration with industry was conducted between 29 June and 17 August, with results suggesting that accelerated adoption of the 2020 standards will result in a two-stage adoption of the 2015 editions, followed shortly thereafter by the adoption of the 2020 editions , is preferred.
Collaboration with key industry stakeholders on the adoption of the 2020 national standards will continue, Helwer noted, adding that the timely publication of changes to the regulations will give the industry ample time to adapt to the updated codes.