~1~
The Maryland State Fair is calling to me like a siren's song. I know it will be crowded and expensive and hot. But I can't help it. It's almost like I have to go.
In the weeks leading up to the fair we watch the ferris wheel go up and all I know is that we're going to the fairgrounds. This year the fair takes place over three long weekends in a very long, full week. Instead of taking our usual weekday outing, my boys and I braved the crowds on our way home from the fair on a sunny Sunday afternoon.
As we walked to the gates, a man driving through the parking lot called out to us and gave me a discounted entry voucher. And the whole experience was like that, with friendly people around every corner.
My sons and I agreed in advance on three rides and two games, but we narrowed that down to one game after working out our play options. The boys got sodas and then one got funnel cakes and a pizza on the way out. We were there for just over two hours and left tired but happy and with fun stories to share about our adventures.
We left our Fairride cards with the lady who sold us our car park and asked her to pass them on to someone who would like a refill. And then we went home to air conditioning and drinks galore.
~2~
While my boys were on one of the rides, I texted a friend who said he had a chance to hold a piglet while going to the carnival. I told him all I was holding were two drinks, some stuffed sharks, and everyone's cell phones. Everything but the piglet! Remind me to bring an extra tote bag next year.
~3~
My start to school is feeling particularly bumpy this year. I think that's because we have kids in two schools this year and one of them is going into high school, which seems to bring a whole new set of things with it.
The schedules and planning and supplies and confusion will eventually come to an end and people will go back to school. But my head is spinning with all of this.
St. Elizabeth Ann Seton, pray for us.
~4~
We've wanted to remodel our master bathroom for years and our contractor friend Artur (who handled our kitchen remodel a few years ago) was able to accommodate us over the past week to get started. There's nothing quite like the excitement and disruption of a construction project, but it all goes smoothly.
Most decisions feel pretty easy, but every once in a while a question pops up that baffles me. Thank goodness for Artur providing recommendations and for John having opinions on how it should look and work in the end.
~5~
Weeks ago, I brought my leftover birthday cake home on one of my mom's Corel plates, and it slid straight to the other plates in the kitchen. It happily wanders with the other plates from the cupboard over the table to the sink in the dishwasher.
When I saw the plate I felt guilty for a while for not returning it. But I came as a permanent guest and am now looking forward to seeing it on the record press.
Maybe my mother has a different opinion.
~6~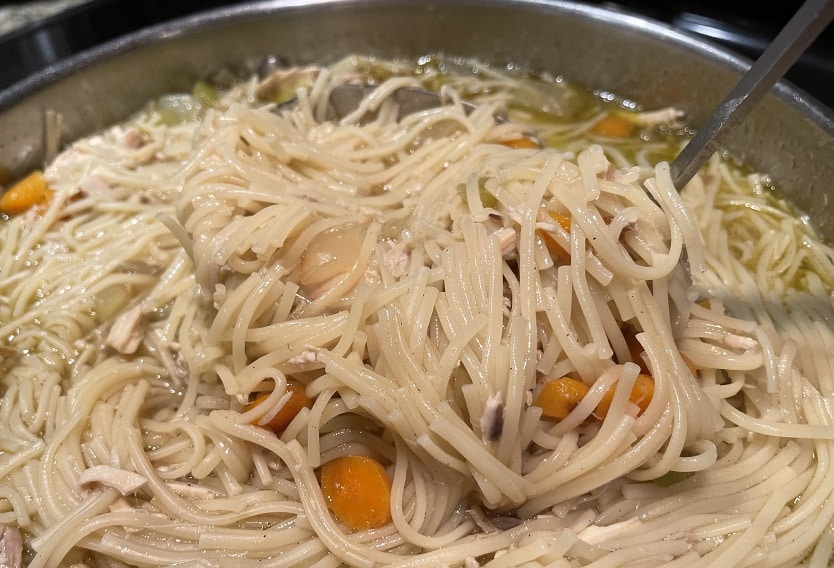 On Monday we celebrated the 11th anniversary of the day we met our younger son in China. Most years our boys pick a favorite restaurant for their special dinners, so I hadn't given much thought to preparing food. But late in the afternoon when we were driving home they were starving so we stopped and I got each a sub and then that threw away dinner a bit.
Our Gotcha Day boy said what he really wanted was my homemade chicken noodle soup. So I ran to the store to get the ingredients, grumbled a bit when the first store didn't have any fried chicken, went to another store to get everything, came home, chopped and diced and sautéed and boiled and boiled it and then found out that he liked it better when I made it with a different type of pasta. Still, he ate it happily enough.
I can't believe he's been part of our family for 11 years. It doesn't seem possible that it's been that long. And yet it also seems like an eternity.
~7~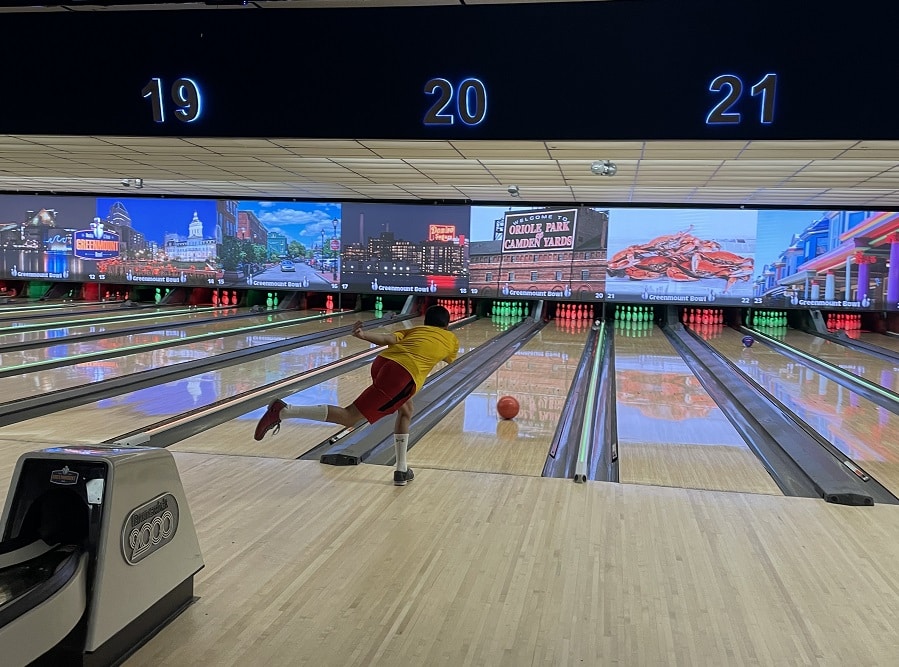 At the end of summer I feel like we should have made more time for activities as a family.
I always think like this about summer, but the last few months have gone by way too quickly. So yesterday we dropped everything to go bowling. We had such a great time together and I loved seeing the guys supporting each other and giving advice instead of competing.
I've said it before and I'll say it again, any age is my favorite age.
Oh how I hate to see the summer end. But I can also say that our boys are ready for the start of the school year. Here we go!
Copyright © 2022 Catholic Media

To press