Teacher Emma Woodhall and a group of women hiked up Scafell Pike with kitchen sinks on their backs to raise money and awareness for a domestic violence charity in Harbour.
The County Durham resident said: "It was challenging with the heat but we all had a good day and had so much support on the mountain from people who came around and were so kind and supportive."
The group of friends raised more than £300 for the charity, which supports women and families affected by domestic violence across the UK.
Link to the Wild Wanderers Women's Kitchen Sink Hike JustGiving page for more information is here.
The 36-year-old has been wild camping and swimming since she was young.
"I'd like to thank all the ladies who hiked – April, Zena, Ashley, Vicky, Jen, Julie, Denise and Sian. It was a wonderful feeling for all of us when we got to the top of the mountain."
Emma runs a tiktok page and has over 25,000 followers following her outdoor adventures across the country.
She said: "I'm on the positive side of Tiktok. And I like using it to watch adventure and outdoor content and share my experiences."
Last July, Emma and Corinne Hurrary, the other co-founder of Wild Wanderers, scaled an 850-metre peak in the Lake District in four-inch heels and dresses to raise money for Women's Aid. Follow wild hikers on Instagram.
At the top of Scafell Pike on Saturday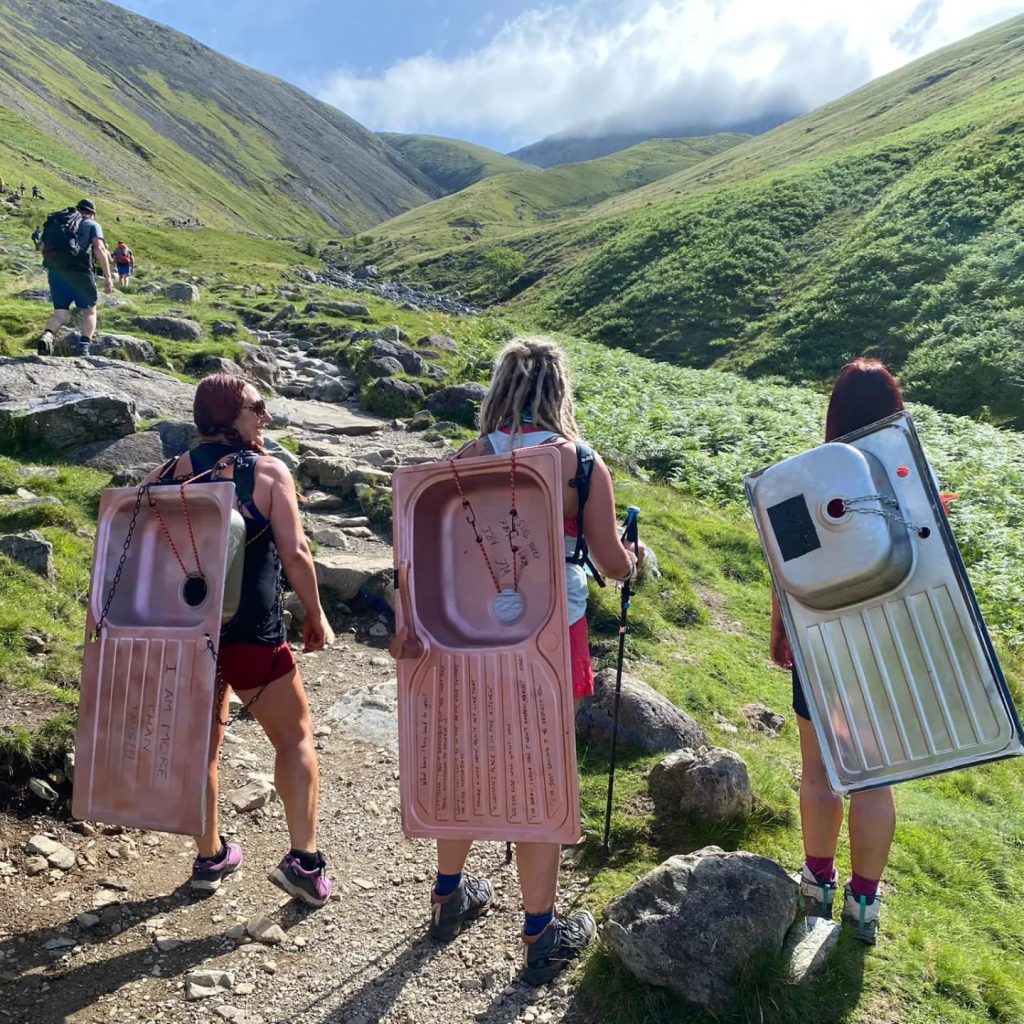 The three women who walked with sinks tied to their backs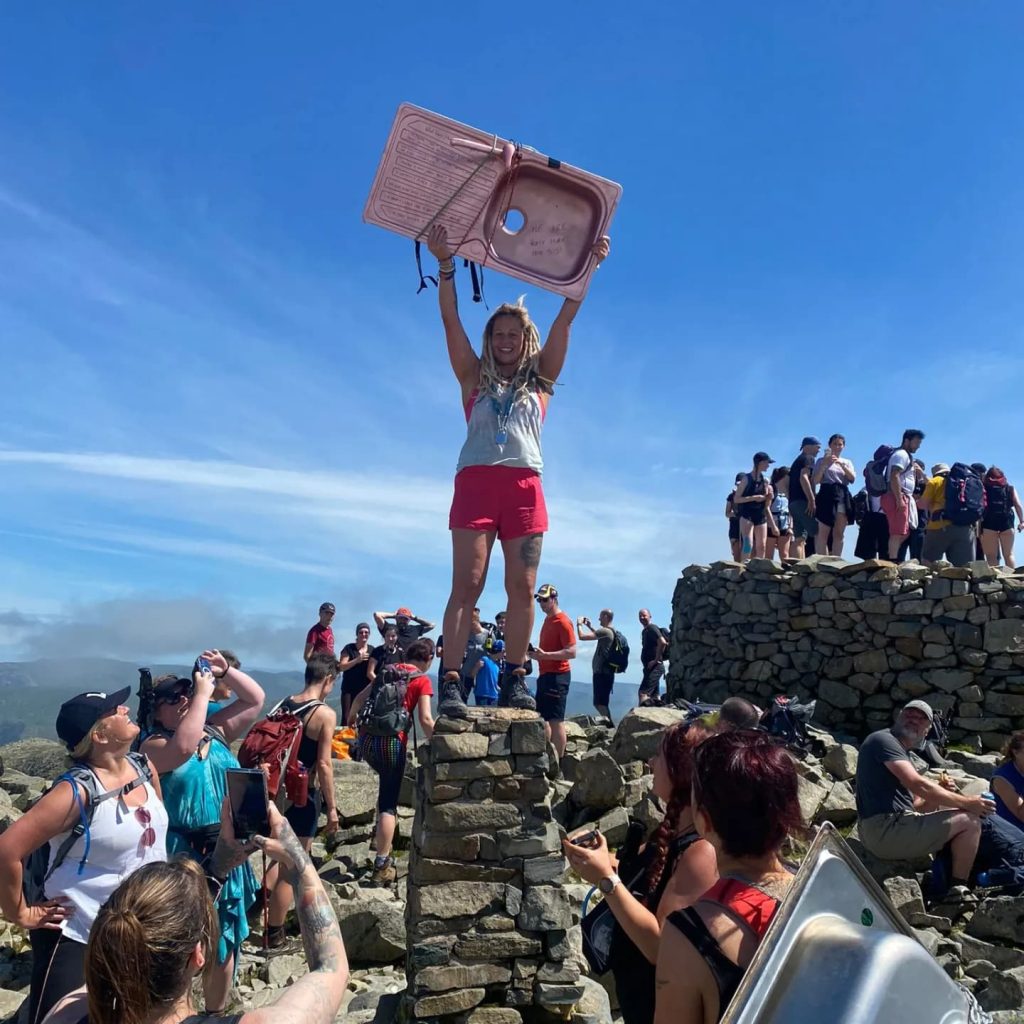 Emma Woodhall at the top of Scafell Pike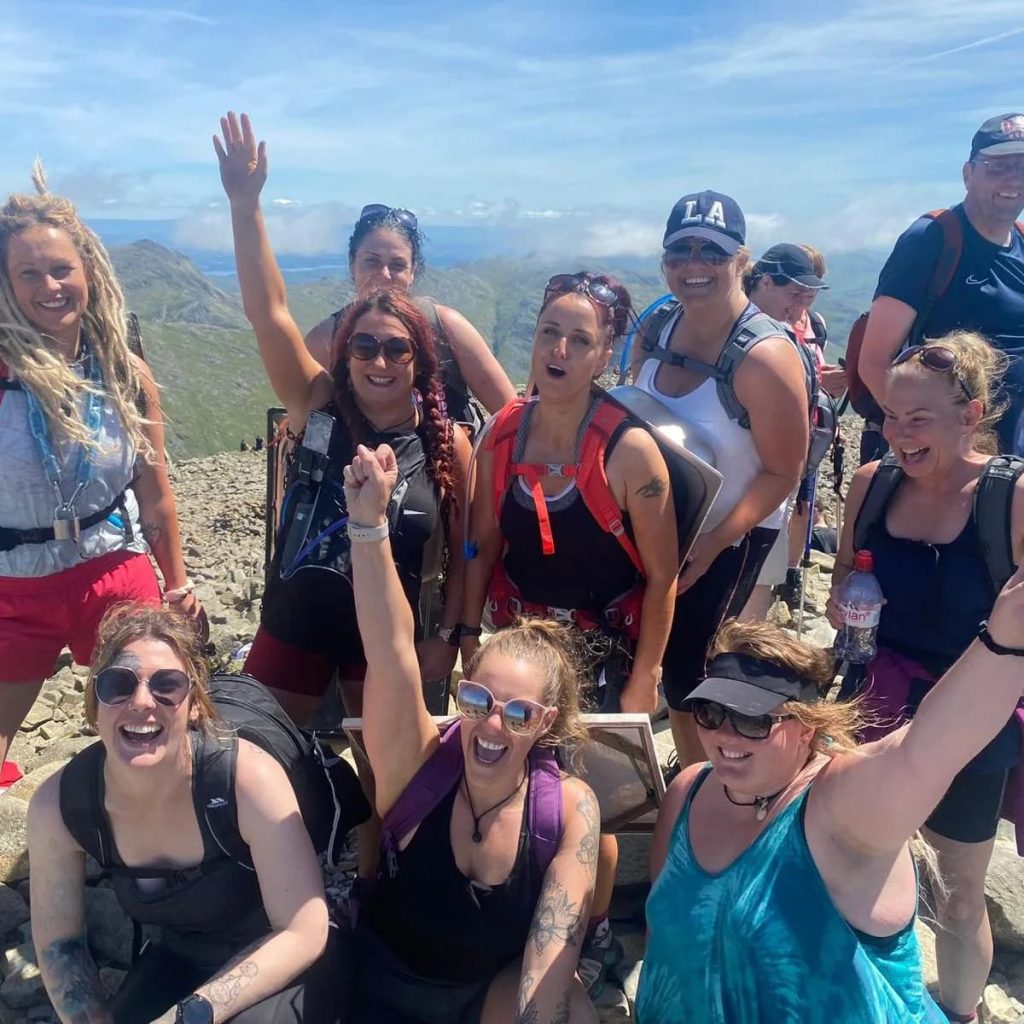 Photo credit: Wild Wanderers Women